If you enjoy entertaining often, you might want to add a bar to your home. It should be installed where you'll host most of the time. Sometimes, that's next to the kitchen. Other times, your bar is located in a rec room, great room, library, office or even in your outdoor space. Whichever location works best for you, ensure that you tie it in with the overall style of the space and design it to meet your most frequent entertaining needs.
Modern Home Bar
Code : HBTS03
With a chrome metal finish, this bar table features glossy black glass shelves and table top. Four shelves with guardrails are also available, as well as a stemware rack to keep glasses within easy reach.
Modern Home Bar
Code : HBTS04
A modern bar unit finished in walnut to build up a relaxing spot in your home with your favorite liquor product. Featuring 3 tiers of shelves on each side with guardrails. 1 Cabinet with the adjustable shelf. Powerful storage function with stemware rack plus 18 bottle wine rack. Clear tempered glass top for a stylish look.
Modern Home Bar
Code : HBTS06
Space saving wine glass racks and ample shelf space for bottle storage, makes this bar unit the ultimate entertaining spot in your home. There is a rich cappuccino finish with a large serving surface.
Modern Home Bar
Code : HBTS07
This piece features 2 glass storage shelves and a wine glass holder to store all your drink-making needs. Finished in a high gloss and detailed with chrome accents, this is a sophisticated looking piece.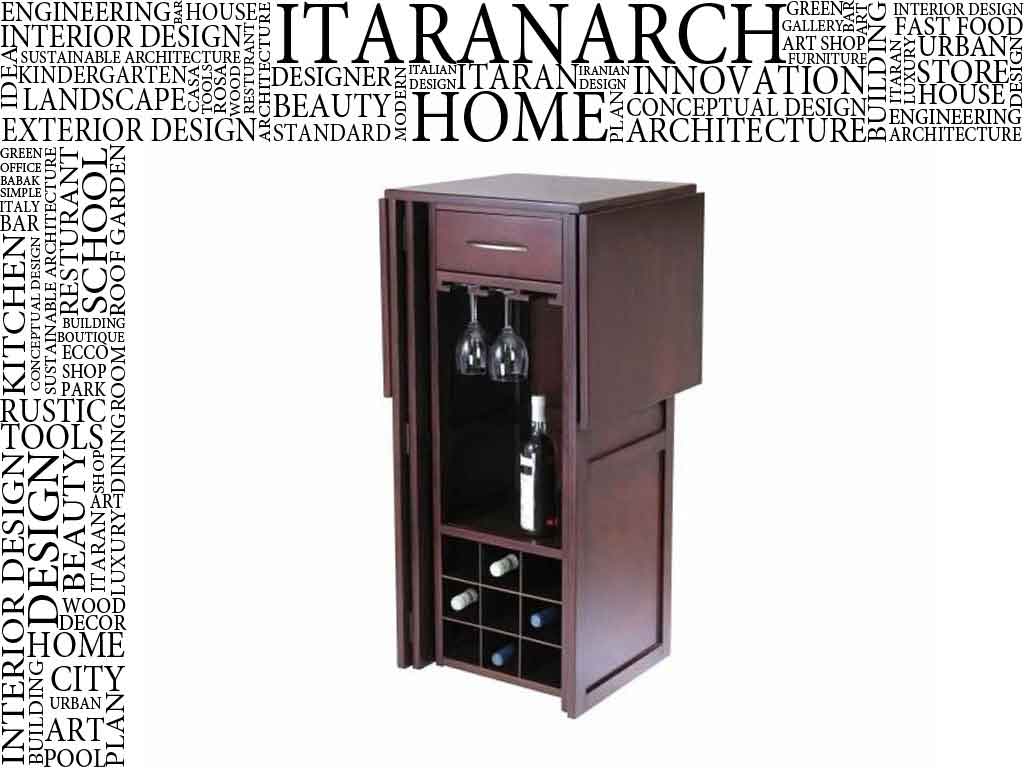 Modern Home Bar
Code : HBTS13
The perfect accent piece that also provides a great deal of functionality, this Unit has storage shelving, a pull-out work area, and an easy-glide drawer to make this the perfect piece for any room.
Modern Home Bar
Code : HBTS17
Bar finished in Vintage Oak with Sandstone accent hardware with raised panels and a beautiful oak veneer, foot pole, ice bucket and dual bottle wells, glass stemware holders, wine bottle storage rack, storage shelving,  locking cabinets and easy-glide storage drawers.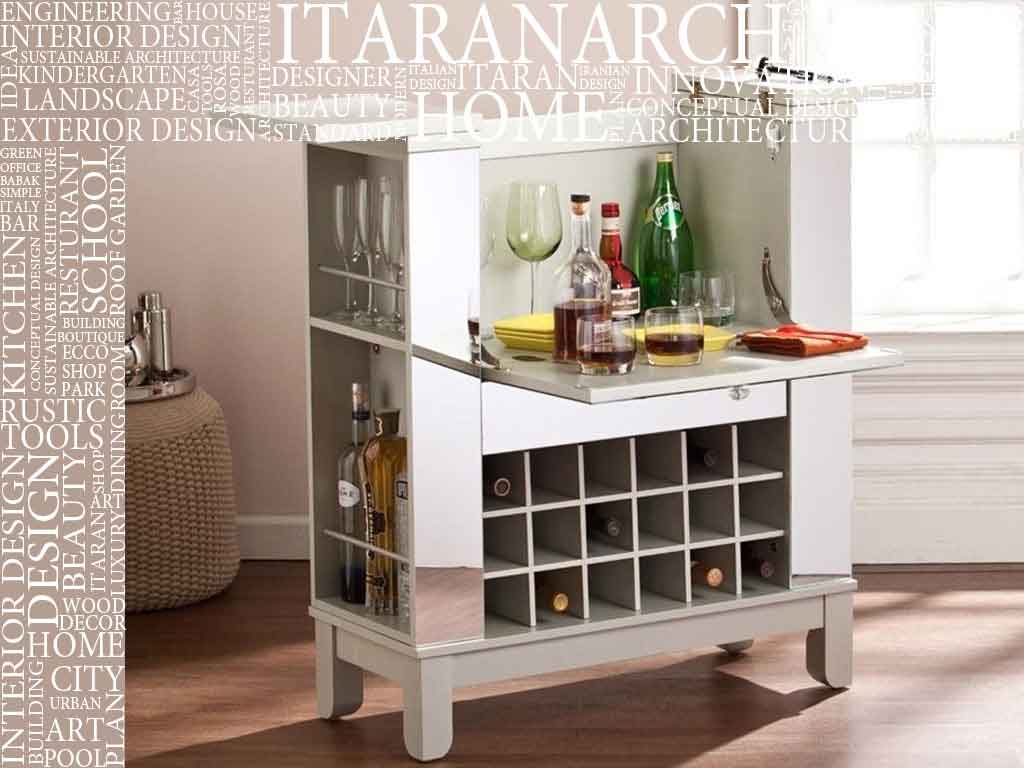 Modern Home Bar
Code : HBTS19
Modern style wine rack holds up to 18 bottles of your favorite labels, side shelves are perfect for larger bottles and stemware, and bar accessories slide right in the convenient drawer. Cabinet door pulls down and top panels flip open for extra full bar storage.